Pick a service for all your Health, Beauty & Wellness needs:
BODY PIERCING
Black Hole Body Piercing
912 S. Virginia St.
Reno, NV 89502
775-329-6010
www.BlackHoleReno.com
An award winning professional body piercing studio set in a quality jewelry store setting.
HEALTH & WELLNESS CENTERS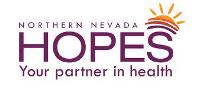 Northern Nevada HOPES
580 W. 5th St.
Reno, NV 89503
775-786-4673
www.NNHopes.org
Your Partner in Health.
7/17n
SPAS
Spa at Siena
Siena Hotel Spa Casino
One S. Lake Street
Reno, NV 89521
887-743-6233
www.SienaReno.com
Your relaxation, your revitalization, your pampering! That is the mission of our courteous and professional therapists.
3/15