JANUARY
New Year's Day (Statewide)
A ton of fun events planned for your entertainment.
Martin Luther King Jr. Parade in Las Vegas (Southern NV)
Celebrate the life and work of the biggest icon in civil rights history!
FEBRUARY
Super Bowl Parties (Statewide)
Nevada casinos have some of the largest Super Bowl parties in the nation.
MARCH
Virginia City's Rocky Mountain Oyster Fry & St. Patricks Day Parade.
APRIL

Clark County Fair & Rodeo
MAY
NO EVENTS LISTED YET
JUNE
NO EVENTS LISTED YET
JULY
Northern Nevada Pride Festival and Community Parade
LGBT Pride. Arts, music and entertainment. Booths, games and activities. All ages welcome.
AUGUST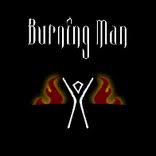 Burning Man
SEPTEMBER
Annual International Camel & Ostrich Races
September 10th – 12th, 2021
Downtown Virginia City
www.VisitVirginiaCityNV.com
This annual tradition features camel, ostrich and zebra racing as jockeys from around the globe converge to compete for trophies and bragging rights. This one-of-a kind events takes place atop a historic mining quarry and promises to be a weekend full of fun and laughs.
OCTOBER
Las Vegas PRIDE
Craig Ranch Regional Park
www.LasVegasPride.org
Celebrate Diversity at the Las Vegas PRIDE Festival where everyone is welcome. GLBT families, couples, and singles along with their friends and straight allies come together for an entire day of fabulous fun.
NOVEMBER
NO EVENTS LISTED YET
DECEMBER
National Finals Rodeo