Please note: Due to COVID-19 many events have been postponed or cancelled.
We strive to post the most current and accurate event information, but changes and cancellations do occur, so please check the official event website to confirm all details before attending.
JANUARY
New Year's Day (Statewide)
A ton of fun events planned for your entertainment.
Martin Luther King Jr. Parade in Las Vegas (Southern NV)
Celebrate the life and work of the biggest icon in civil rights history!
FEBRUARY
Super Bowl Parties (Statewide)
Nevada casinos have some of the largest Super Bowl parties in the nation.
MARCH
Virginia City's Rocky Mountain Oyster Fry & St. Patricks Day Parade.
APRIL

Clark County Fair & Rodeo
April 8th – 12th, 2015
www.CCFair.com
MAY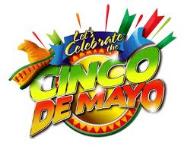 Reno/Sparks – Cinco de Mayo Festival
JUNE
NO EVENTS LISTED YET
JULY
Northern Nevada Pride Festival and Community Parade
LGBT Pride. Arts, music and entertainment. Booths, games and activities. All ages welcome.
AUGUST
Reno Gay Pride Festival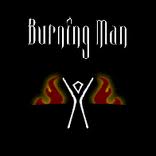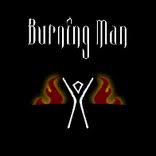 Burning Man
SEPTEMBER
Annual International Camel & Ostrich Races
September 7th – 8th, 2018
Downtown Virginia City
www.VisitVirginiaCityNV.com
This annual tradition features camel, ostrich and zebra racing as jockeys from around the globe converge to compete for trophies and bragging rights. This one-of-a kind events takes place atop a historic mining quarry and promises to be a weekend full of fun and laughs.
OCTOBER
Las Vegas Pride
October 19th – 21st, 2018
www.LasVegasPride.org
NOVEMBER
David de Alba's LIVE Tribute to Judy Garland
November 8th, 2015
2:30 PM
Jewel Box Theatre
Erotic Heritage Museum
3275 Industrial Rd.
Las Vegas, NV 89109
702-794-4000
www.EroticMuseumVegas.com
Anyone who is a true Judy Garland fan, or just someone who appreciates the Art Form of LIVE Female Impersonation should not miss David de Alba as Judy Garland! 21 & up.
Rock 'n' Roll Las Vegas Marathon & 1/2 Marathon
Nov 13th – 15th, 2015
Las Vegas Strip
RunRocknRoll.competitor.com
2015 Las Vegas TransPride Week
November 17th – 22nd, 2015
Las Vegas, NV
www.LasVegasTransPride.org
Six days of events, that bring Pride, Awareness, Remembrance, Empowerment, Celebration and Support from our beloved Allies to the Transgender Community!!!
DECEMBER
National Finals Rodeo